The Tensas Reunion, Inc. (TRI) Scholarship Fund annually awards $5000 in scholarships to qualified graduating seniors that are descendants of Tensas Parish, who excel academically, and are dedicated to serving their communities.   TRI began its scholarship program in 1988 with one $500 award. Since that time, as of July 2013, our organization awards three scholarships per year that range from $1,000 to $2,500; over 60 scholarships have been awarded to date.An interested student may apply for the TRI scholarship by completing and submitting the application information provided below.  Candidates must be descendants of Tensas Parish, have a minimum GPA of 2.5, display humanitarian qualities through community service, and provide two letters of recommendation from school official or teacher and another reference, such as family member or community leader.  Scholarships are awarded solely on the basis of these elements and the quality of the information that is submitted.  Regard to financial need, ethnicity, creed or religion is not considered.To apply, the following information is required:

The deadline for submitting all Application Components is April 30.

Please note that ALL forms require users to have Acrobat Adobe Reader (version 5.0 or higher).  To obtain the latest FREE version of Adobe Reader, click

DONOR SUPPORT:  Our ability to award these scholarships would not be possible without the support of our donors.  Through their support, our aim to maintain the legacy and cultural heritage of our great parish is being realized.  Tensasans have achieved many great accomplishments through their educational and professional careers; the TRI scholarship is one way to assist future graduates that represent Tensas in continuing this tradition.  If you are a fellow Tensasan or potential donor who would like to support our effort to assist youth that are ascending from Tensas Parish, we are extremely grateful for your willingness to provide assistance.
You can support our scholarship fund by donating online today at the following link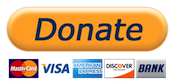 You may also donate by filling out this pledge form and mailing it and a check to the following address:
Tensas Reunion, Inc. Scholarship Committee
C/O Dottie Price, Committee Chair
4701 San Leandro St. – Studio 104J
Oakland, CA  94601
TRI is a 501(c)(3) nonprofit organization. Your contribution will be tax-deductible to the extent allowed by law. No goods or services will be provided in exchange for your financial donation.