Most of us know of someone in our family who has caught the bug. I'm not referring to the Corona virus bug or even the flu bug. I mean the curiosity bug—that itch—the itch to know—to find out more about your ancestry—who your people were—what kind of community shaped their sensitivities and attitudes—and perhaps get clues into who you are now. When that happens, what is a Tensasan to do?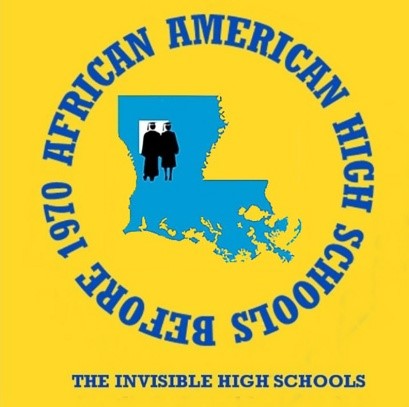 Whether you realize it or not, you have one. If you have family who stemmed from one of the Tensas consolidated schools—we are your tribe!
Most families make a point of preserving their immediate family history, but memorabilia get lost, damaged or destroyed. Family members pass on taking their stories with them. Memories fade. Life has a way of sometimes plopping us down into places where we find ourselves staring at blank walls with more questions than answers.
It can be tough knowing how to respond to a curious wide-eyed young child in your family who has the most awesome need to know and you have little to feed that curiosity. Maybe there's a teen in your family who isn't feeling too steady in their lives right now and could benefit from knowing that they possess the genes of a military man who was decorated for bravery. Or, who knew your little cousin's amazing dance moves bear an uncanny resemblance to those of their great grandma Lucille? Perhaps you're curious about how your uncle Joe always seems to come up with the answers to those difficult math problems in mere seconds. How does he do that? Maybe it has something to do with his 11th grade math teacher.
Tensas Reunion, Inc. provides a welcoming, enjoyable environment for members—of all ages—to celebrate a shared culture, to nurture treasured memories, and to scratch the curiosity itch of its members—young and old. It's a safe place to begin or continue to examine humble beginnings of a people while simultaneously engaging socially and providing financial support for the educational aspirations of its youth.
We encourage you to satisfy your curiosity itch. You'll discover that, at "the Reunion", not all of what you find is what you expected. There may be stories where the redeeming value is not always obvious but tucked away just below the surface. If you fully engage, nuggets are there to be found—some worth their weight in gold—to adults as well as to those wide-eyed youngsters among us. And, we're just beginning, since we're only as old as the youngest Tensasans!
We hail from Tensas Parish in northeast Louisiana. We gather once each year. After two years of being upstaged by one of the worst kinds of bugs, we're overjoyed to be able to carry on our tradition this year in Charlotte, North Carolina! Join us for the 47th year of making connections, celebrating each other's stories, and finding nuggets to add to our own story. The tribe awaits your return.
Dottie Price, Class of 1971
President of Tensas Reunion, Inc.
P.S. February 2023
Historically, the Louisiana secondary education system was dichotomized—African American and Caucasian—with that duality in direct and unequivocal opposition [US Supreme Court; Plessy v. Ferguson, 1896]. The dual system was eliminated [US Supreme Court; Brown v. Board of Education, 1954], and sixteen years later, in 1970, the high schools in Louisiana were integrated.
The majority (all but about fifteen) of the historically African American schools were demoted, disbanded, destroyed or left in ruins. This site africanamericanhighschoolsinlouisianabefore1970.com memorializes the accomplishments—emboldened by fierce competition—of the original schools, and protects that heritage. The site provides a tribute to the schools, students, founders, principals, teachers, parents, boosters, and communities that allowed them to survive and prosper and is a lasting inheritance to their descendants.